Sell My Car
Sell Your car fast for cash in Newcastle, Hunter, Central Coast or surrounds.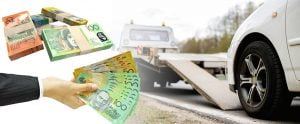 Newcastle Top Cash Car Removal is offering great rates for old, damaged or scrap cars in and around Newcastle. With skilled and experienced team members, we provide a vast array of options for car owners, who are looking to earn money from their unwanted, scrap or junk cars.
Now is the time to sell your scrap car and make some money from it, while it still holds value. Get in touch with us to sell your broken down or unwanted vehicles. You could earn more cash than you think,
We Purchase All Types of Vehicles
It doesn't matter whether you have a luxury, customized, or an antique car – we are interested and may buy it. We accept wrecked, smashed and damaged cars, and will guarantee you a fair price. Since we specialize in purchasing wrecked or broken down vehicles in the greater Newcastle region, the condition your car is in doesn't matter.
We Are Licensed Auto Buyers and Wreckers
Newcastle Top Cash Car Removal are insured and licensed. We deal in car wrecking and car buying. Having been in the industry for a long time we have the knowledge and expertise in safely recycling vehicles, part by part.
After making a purchase we transport the scrap car to our own wrecking yard, and dismantle the vehicle. The useless and rusted steel parts are then reconditioned before being sold as scrap to various partners and buyers.
Our process is completely safe. Furthermore, our quoted price for your vehicle includes its recycle value. At Newcastle Top Cash Car Removal, we ensure that we provide a car wrecking and disposal solution that is environment-friendly, safe, and offers fair quotes for the vehicles.
Our Car Disposal Services are Great for Everyone
We at Newcastle Top Cash Car Removal provide free scrap car removal services. Once we receive your call, our team of professionals will be dispatched to your destination and tow your car away. Of course you decide the time and date and we provide your with a convenient and smooth process for selling your scrap vehicle. One of the main reasons why we are highly regarded in the industry is because we make our scrap selling solutions faster than anyone else.
We make the entire process stress-free and ensure that you get the best value for your car, without wasting your time. We offer prompt responses to all our customers, and will arrive at your doorstep within minutes to tow your car away. We also provide instant cash quote while on call, and will schedule an appointment with you. When we come to tow your vehicle away, we provide you with the agreed price.
Our car wrecking solutions ensure that you get top-dollar for your vehicle, in whatever condition it is in. This is why we are regarded as one of the best scrap car buyers and wreckers around today. If you're thinking about disposing off your scrap or wrecked vehicle, then get in touch with Newcastle Top Cash Car Removal today.